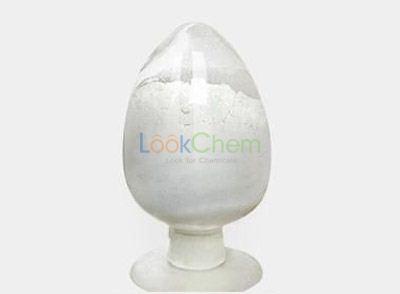 Keywords
Bio-based Succinic acid (SA)
Quick Details
ProName: Bio-based Succinic acid (SA)
CasNo: 110-15-6
Molecular Formula: C4H6O4
Appearance: Pls see the Details
Application: Steroids, Cosmetics Ingredients, APIs,...
DeliveryTime: prompt delivery
PackAge: 1-5KG/Tin or Bag,25KG/Drum, 200KG/Drum
Port: China main port
ProductionCapacity: 1-100 Metric Ton/Month
Purity: 90-99.99%
Storage: Keep away of light, hot, water, Store ...
Transportation: sea/air/courier
LimitNum: 500 Kilogram
Superiority
shandong landian biological technologies corporation limited was founded in 2012, with registered capital 220 million yuan. the company is located in shandong province, shouguang, yangkou high-tech industrial park. the company has three phases of "the construction non-grain materials 500000 tons / year of succinic acid and bio based products pbs industrialization project", equip with succinic acid fermentation system, separation and extraction system, esterification and hydrogenation of butylene glycol system, pbs polymerization system and power plant, sewage treatment plant, office, living area, covers the area of 1500 mu. the main products are 1,4-succinate, butanediol, polybutylene succinate (pbs) etc. this project total finds is 5.58 billion yuan and the project total investment 5.02 billion yuan. the project will realize annual sales income of 10 billion yuan(including tax), total profit and tax 3 billion yuan, providing 1000 jobs, with significant economic and social benefit.
1.high quality and competitive price.
2.low moq: no worry about the big moq.
3.good and efficient service: fast respond save client's time
4.high quality: we have strict quality control system .good reputation in the market.
5.free sample for your evaluation.
6.promptly delivery by well-reputed shipping lines.
7.trial order is available for testing after samples.
8.we will inform you all the information at every stage in advance.
9.packaging can gear to buyers' special request
10.good handling of our clients' mixed goods in one container
Details
Chemical name:Succinic acid; Amber acid
English name:Succinic acid; Amber acid
Molecular formula: C4H6O4
Molecular weight: 118.09
Appearance: Colorless crystal
Relative density :1.572(25/4℃)
Melting point: 185-188℃
Decomposition temperature:235℃
1,4-Succinic acid :≥99.7
Moisture ,w/%: ≤0.40
Melting point range/℃:185~188
Iron, w/%:≤0.001
R(ML∕g): ≤0.40
Ignition residue, w/%:≤0.010
Material Renewable Plant Resource
Solubility:soluble in water,slightly soluble in ethanol,ethyl ether,acetone,glycerin.
The main purpose:
1)succinic acid is biodegradable plastic poly butyl diacid butyl glycol ester (PBS)of the main raw material.
2)Used for flavoring in food industry,citric acid,buffer,etc.succinic acid sodium salt can improve soy sauce,bean paste,liquid.
Flavor and quality of refined products are used in pickles,ham,fish processing products such as flavor modifying agent.
3)in the pharmaceutical industry,the curative effect of sodium succinate has healed coma,succinic acid ammonium salt as a sedative,an antidote.
4)In agriculture,succinic acid is a plant growth hormone,can regulate olant growth,regulating nutrient,increase drought resistance,disease resistance.
The ability of antifreeze. Can also be used as a herbicide additives.
5)succinic acid and synthesis of photographic chemicals intermediates.
6)Succinic acid derivatives is a kind of good surfactants,detergent,soap and a component of demulsifier.
7)All landowners succinic acid can produce depilatory cream,toothpaste,detergent.
8)Today succinic acid is also used to dye,lubricants,additives,elastomer.